It is said that the legendary Racehorse, Hercules owned way back in the 18th Century by the Dixie family, has been revived and come back as an Innkeeper here at Hercules Revived.
A strong silent type, and rarely seen, Hercules keeps a watchful eye over all proceedings, ensuring celler perfection and tasty fooder for all who are welcomed at the Inn.
He can, of course be heard, loud and clear, here on these pages or Facebook and Twitter if he's feeling sociable. He'll shout about anything and everything that needs to be heard; news, events, stories, local gossip, spanking new suppliers, well, you get the idea.
Join the innkeeper
Receive news and offers for the Hercules Revived, as well as becoming a member of Ollie's Wine Club.
Find out more
6 Course Beer Tasting
Sat 25th May 2013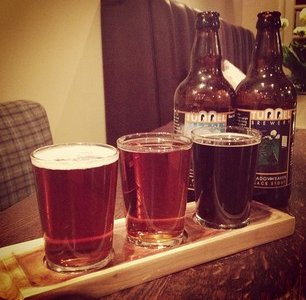 Following the Success of our Wine Lunch in February the Innkeeper has been working hard with the Chris the Chef and Tunnel Brewery to come up with a truly memorable beer Lunch. Come along and enjoy 6 Courses with beautiful Tunnel ales that have been perfectly matched with each course.
To see the menu please click the following linck. http://www.herculesrevived.co.uk/menus/Hercules-tasting
Book now and call us on 01455 699336 or just pop in for a quick beer and book in at the bar.
You never know you may just see the Innkeeper!!!
---
« See more events